The best choice for all your transportation needs.
We offer the best CT Rolls Royce Wedding Limo Rental as well as vehicles for any occasion.
WEDDINGS AND SPECIAL EVENTS
If you're looking for a transportation service to handle your wedding day needs, choose the company that will offer you more than just a ride to church. You've spent countless months planning everything from invitations and your wedding gown to flowers and photographers. So why trust your transportation services to just anyone?
Our wedding specialists offer their expertise and professional advice on any transportation requirements you may have. Our courteous chauffeurs will tactfully assist the bride and bridal party throughout the course of the wedding.
We also offer special occasion transportation for:
An expertly trained chauffeur will be at your home or place of business 15 minutes before the scheduled service and will assist you with your luggage and double-check your travel plans to ensure that everything is in order. Once you are comfortably seated and your luggage is stowed safely away, you will be driven to the airport, well in time to catch your flight. When you arrive at the airport, your chauffeur will remove your luggage from the car and thank you for the opportunity to be of service and for travelling with us.
GROUP TRAVEL, MEETINGS, AND CONVENTION SERVICES
Whether you're looking to get 30 people to the airport or 10 family members to a special event, we have a vehicle for your needs.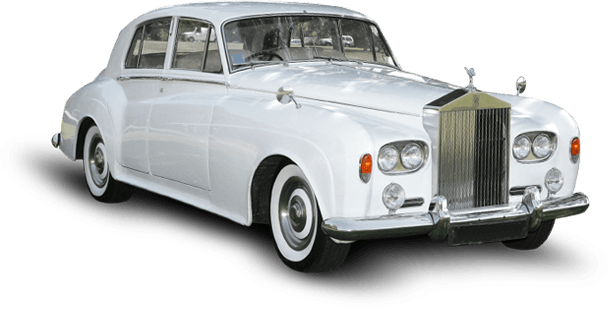 Note: Vintage Rolls Royce not available until 3-1-23 will accept reservations for any date after 3-1-202
Any Group Size, Any Distance.
From our Luxury Mini buses to our Late Model sedans, Suv's and our Vintage Classic Rolls Royce
Conduct a thorough cleaning of vehicle interior surfaces with Clorox or bleach-based disinfectant wipes after each ride.

Remove all printed and reading materials from seat-back pockets

Cease offering any refreshments (i.e., candy, mints, water, etc.) that are not individually packaged or sealed, unless specifically requested by the client, and immediately remove using a paper towel or gloves such refreshments after the ride is completed

Limit all physical contact or materials sharing between chauffeurs and clients where possible

Clean and disinfect all office, dispatch and working areas daily

Encourage all staff to see a doctor immediately if they feel unwell and do not allow symptomatic or even mildly sick employees to report for work
Dispatch online reservations
Driver anywhere App to locate driver
Connected to Flight aware for all Airport arrivals and departure
Automatic Trip reminders sent to customers 24hrs before travel.
All Drivers have to meet Connecticut DOT and local Requiremants.
Plan Your Next Event With Us
Nothing is more important than your wedding day. From the luxury of our vehicles to the professionalism of our drivers, Royal Club Transportation can assure you that your wedding day transportation will be as perfect as your day is special. It is our pleasure to serve you. Contact us today and let us be part of your very special occasion.
Royal Club is your Group event specialist. We can arrange private bus transportation for any size group for any occasion. Whether you are a large corporation requiring transportation for several hundred people, a private group going to Mohegan Sun or Atlantic City, or an individual planning an outing for large family event, Royal Club Transportation can meet your needs. We have transportation solutions from the most cost efficient to the most decadent. Call us and any of our travel Coordinator to get a quote and reserve your transportation.
Our vehicles are meticulously maintained to offer you the most comfortable ride with the most attentive service. Our staff, both behind the wheel and inside our corporate offices are trained to give you only the finest first class experience.